You searched for Accountants within
Displaying 4 matched accountants
Phone: 07 3839 3666
Show map
160 Wharf St
Brisbane QLD, 4000

Accru Rawsons offers a wide range of services to help you increase your financial wealth and maximise your business potential.
Services
Auditing
Business Advisory
Business Valuations
Corporate
Payroll
More &raquo
Personal Taxation
Superannuation
Qualities
Chartered Accountant
Competitive Rates
Industry Specific
Quicken
Phone: 0417 722 905
Show map

Bli Bli QLD, 4560

Our trusted CPA Accountant/Business Advisor has 30 years'+ experience, understands business, family and ownership dynamics, an essential advantage in helping clients' start-up, build, grow, structure, re-structure and value their businesses.
Services
Business Advisory
Business Valuations
Corporate
Small Business
Qualities
Cloud Accountant
Competitive Rates
CPA
Female Accountant
Free Consultation
More &raquo
MYOB
Phone: 07 3279 5549
Show map
Unit 4, 5 Sudbury Street
Darra QLD, 4076

We provide our clients with financial strategies to help you learn, earn, accumulate and preserve your wealth.
Services
Auditing
Business Advisory
Business Valuations
Financial Services
Insurance
More &raquo
Personal Taxation
Small Business
Superannuation
Qualities
Chartered Accountant
Free Consultation
Phone: 07 3218 3900
Show map
Level 11, 307 Queen St
Brisbane QLD, 4000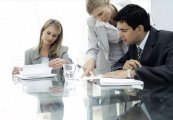 Offering the expertise of a larger accounting firm with the personalised level of service expected from a small firm. TEST
Services
Auditing
Business Advisory
Business Valuations
Corporate
Forensic Accounting
More &raquo
Insurance
Payroll
Personal Taxation
Small Business
Superannuation
Qualities
Competitive Rates
Female Accountant
Free Consultation
Industry Specific
MYOB
More &raquo